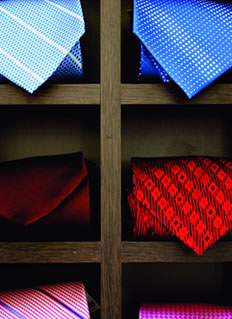 Necktie
OF THE MONTH CLUB
Independently rated #1 for seven years running 2010 - 2016!
Highest Quality - The same 100% silk, designer neckties found in upscale menswear stores!
Backed by our exclusive "They'll Love It!" Guarantee!
FREE SHIPPING every month in the Continental U.S.!
Personalized gift announcement and Necktie Lover's Newsletter!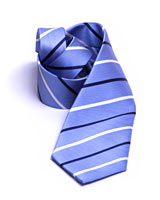 A gift membership in the Tie of the Month Club is a gift every man will appreciate! Every month they'll receive a new, ultra-stylish designer necktie direct from fashion capitals all over the world. Every selection included in our necktie club has met the exacting standards of our team of menswear-professionals who view dozens of incredible-quality, 100% silk neckties every month when making their selections. Only the very best make the grade for our members. We offer 3, 6, and 12 month tie clubs and the Tie of the Season Club with new deliveries four times a year.
IT'S A SURPRISE EVERY MONTH! David Gregg
CBS
Don't settle for second best! As the top-rated provider of gift of the month clubs, you can rely on us to deliver only the most luxurious neckties month after month. And every order is backed by our industry-leading 100% Satisfaction Guarantee. It's an easy decision because they're going to love this gift... guaranteed!
Order Now & Receive:
Premium-quality, designer ties every month!
Necktie Club Newsletter with every delivery!
Personalized gift announcement!
Shipping is FREE every month!
Satisfaction guaranteed!
The Best Selections - The same neckties found in upscale stores across the country.
Exceptional Quality Makes an Exceptional Gift
At Amazing Clubs we're proud to have over 1 Million satisfied customers and a customer satisfaction rating of over 99%. How do we do it? Every year we view countless designer tie collections in our never-ending search for exceptional quality. Only a small percentage of the neckties we see are good enough for our members. It's that attention to detail that keeps our customers coming back time and time again. After all, quality is what matters - and quality is what we guarantee with the Necktie of the Month Club!