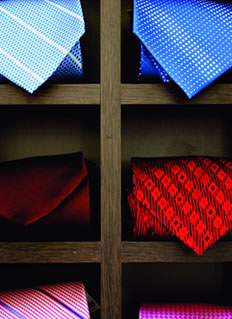 Necktie
OF THE MONTH CLUB
Independently rated #1 for seven years running 2010 - 2016!
Highest Quality - The same 100% silk, designer neckties found in upscale menswear stores!
Backed by our exclusive "They'll Love It!" Guarantee!
FREE SHIPPING every month in the Continental U.S.!
Personalized gift announcement and Necktie Lover's Newsletter!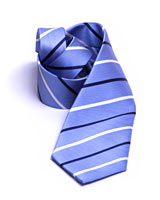 Why have more than 2 million satisfied customers
chosen Amazing Clubs? It might be our extraordinary value and competitive prices. It might be our exceptional customer service and dedication to our members. But most likely it's because they know that a gift from Amazing Clubs is a gift of unparalleled quality.
We're proud of the beautiful neckties we deliver to our members every month. Over the last 12 months we've featured the following selections in the Tie of the Month Club.
June, 2017
Coming Soon...
May, 2017
Madder Men
Alternating blues in a retro check pattern. 100% silk.
April, 2017
Margarita Mornings
Sherbert orange with paisleys. 100% silk.
March, 2017
Serenity Now
Muted teal with complimenting cross threading. 100% textured silk.
February, 2017
The Takeover
Classic grey with deep purple stripes. 100% silk.
January, 2017
Atlantic Boardwalk
Deep orange with alternating blue stripes. 100% silk.
December, 2016
Moderno Milano
Contemporary blue grids with yellow overlay. 100% silk.
November, 2016
Eyes on Me
Vibrant textured fuchsia with blue stripes. Textured silk.
October, 2016
Bonfire
Deep red with contrasting stripes. 100% silk.
September, 2016
Princely Park
Deep purple with contrasting paisleys. Textured silk
August, 2016
Sunset Mariner
Royal blue with white, orange and light blue cross pattern. 100% silk.
July, 2016
Summer Dazed
Dark orange with gold and ivory cross patterns. 100% silk.
June, 2016
Salutations
Red, white and blue cross pattern. 100% Silk.
We know you have many choices when you're trying to send the perfect gift. Let us show you why Amazing Clubs should be your first and only choice for a gift they'll never forget!
Questions? See our
FAQ
.
Ready to order? Order online or call us toll-free at 1-800-507-4660
.